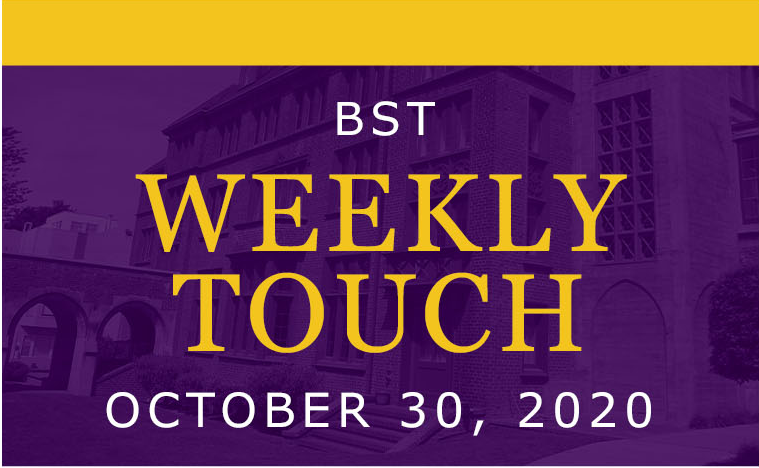 Greetings from the Office of Admissions at Berkeley School of Theology! We are excited that you are considering BST as your valued next step in theological education. We have several graduate-level programs across a variety of disciplines specifically designed to meet and exceed your academic expectations.
All students who complete the BST Application for Admission by the priority deadline, January 1, 2020, will be considered for institutional scholarships! As funds are applied on first-come, first-served availabilities, please complete your applications early in order to receive priority consideration.
Although we are all managing both global and communal priorities during this unprecedented pandemic moment, your Office of Admissions remains accessible and available to answer any questions you may have; or connect you with the appropriate BST resources for further discussion. Please send an email to admissions@bst.edu to schedule an appointment today! The Office of Admissions stands ready to support you throughout your journey.

PROGRAM INFORMATION PAGES:
https://bst.edu/prospective-students/programs/

ADMISSIONS PAGE:
https://bst.edu/prospective-students/

MASTERS APPLICATION INFORMATION:
https://bst.edu/prospective-students/apply-to-a-master-program/

DOCTORAL APPLICATION INFORMATION:
https://bst.edu/prospective-students/apply-to-the-d-min-program/

On Friday, November 6th, Berkeley School of Theology will host a virtual meet and greet through Zoom from 6:00 pm to 7:00 pm. This is an opportunity for students to meet one another as well as faculty and administration.  There will be no lectures or sermons! Only socializing. Come and get acquainted or re-acquainted with your BST community!
We hope to see you there!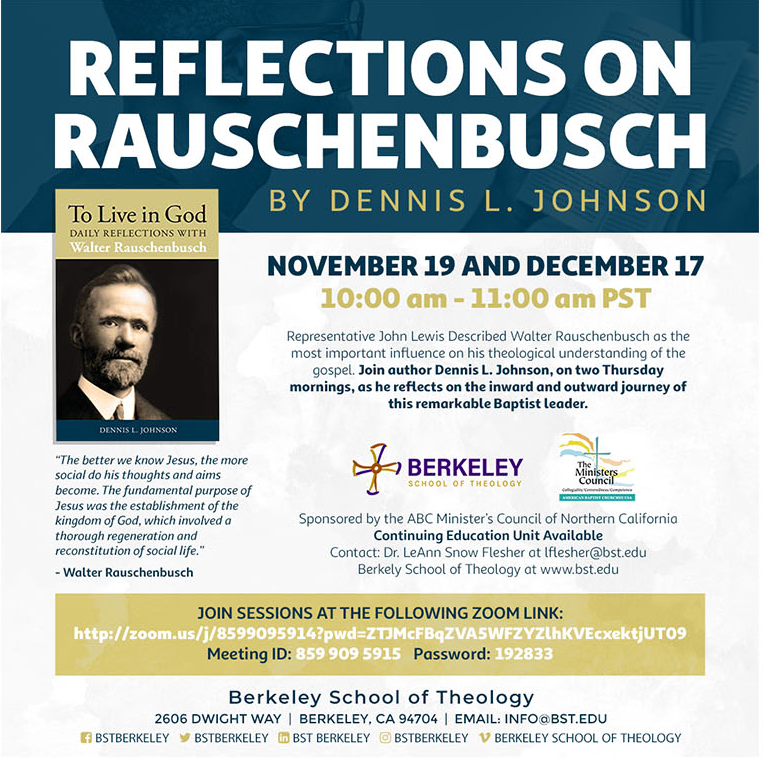 ---
Are you interested in a representative from BST preaching or presenting at your church?
---
REV. Dr. James Brenneman, President
Rev. Dr. Lori D. Spears, VP of Institutional Advancement
Rev. Dr. LeAnn Flesher, VP of Academics & Professor
Rev. Sam Fielder, Executive Assistant to the President

Contact us at 510-841-1905 ext 239 or email us at lspears@bst.edu

2606 Dwight Way | Berkeley, CA 94704