BST's Masters in Community Leadership (MCL) is a professional degree program designed to prepare leaders for church and community service in ordained and non-ordained capacities.
Learn cultural, inter-cultural and contextual principles/methods for research and interpretation.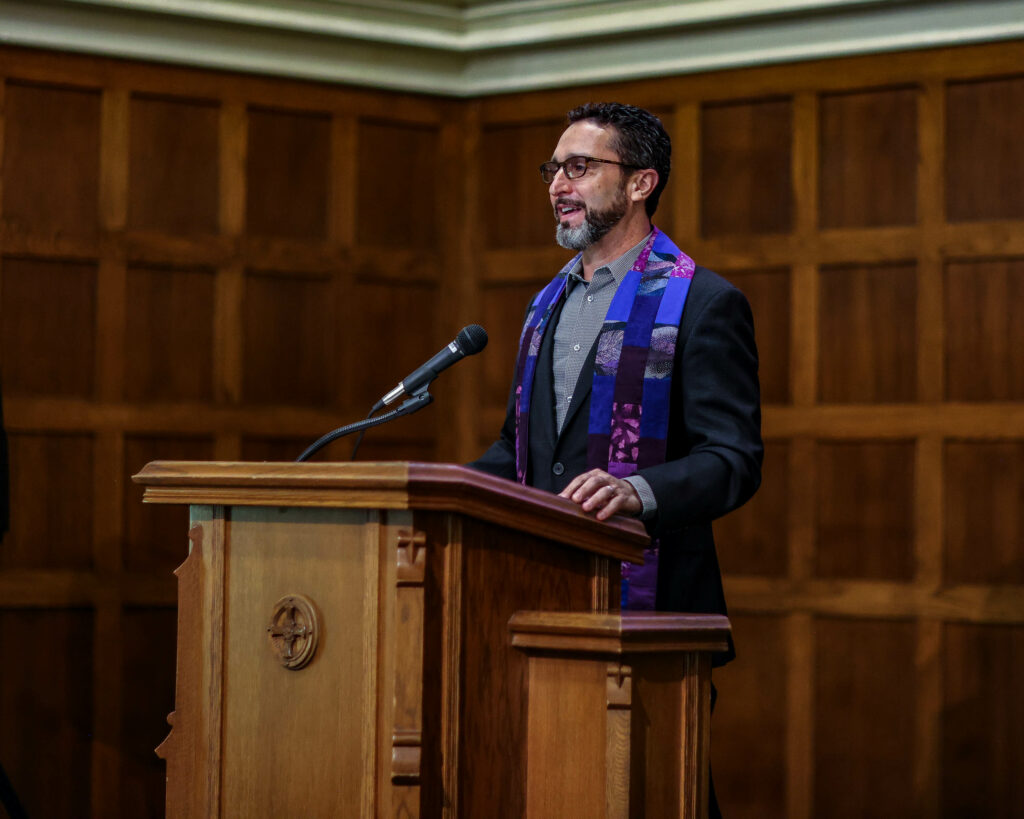 The Art of Communications
Training in preaching, public speaking, writing & publishing and teaching, which all require the skills of synthesizing data and crafting a presentation.
Leadership Styles & Strategies
Study leadership styles and preferences for organizational development, community organizing, and pastoral roles.
Formation for leadership: personal, spiritual, pastoral and professional.
Four thematic concentrations offer a breadth of theological training.
Creative Church & Community
People become involved in churches when they feel a sense of authentic community and spiritual connection. Students will be equipped to create authentic, diverse communities by addressing topics such as organizational change, church renewal, conflict resolution, congregational and communal care, spiritually grounded and ethical leadership, taking one's faith public, and more…
Spirituality & Resilience
Leaders need to know how to cultivate deep resources for their spiritual, emotional, and professional well-being for self and others. Students will learn to draw on scripture, history, prayer, communal practices, pastoral care, trauma studies, communication skills, the arts, and other valuable resources to support environments where people flourish.
Justice is love in action. Reconciliation is justice embodied. God's love inspires this work. Students will grapple with the justice demands of the gospel; develop strategies for long-term justice work; engage eco-justice and sustainability studies; learn to articulate insights from the rich histories of social and restorative justice movements; and grow in their confidence to address injustice in local, national, and global contexts.
Border Crossing & Bridge Building
Social segregation is an insidious systemic problem that continues to cause deep and lasting conflict. Students from diverse backgrounds will develop intercultural skills through praxis-oriented courses; self-directed, inventive projects; and innovative internship opportunities. Students will also gain valuable skill in using digital resources for common good, including podcasting, social media, and other emerging technologies.
Can be completed in as little as two years
Core Introductory Courses: Bible OT & NT, History, Ethics, Theology, Writing/Technology, Inter-cultural, Leadership, and Communications
Concentrations: Four courses in one track
Internship: Two semesters in non-profits, community organizing, para-church, or church settings
Berkeley School of Theology offers its students a myriad of resources through the largest partnership of seminaries and graduate schools in the United States.
Courses can be taken from BST or any of our partner schools (Graduate Theological Union and UC Berkeley)
Access to the Flora Lamson Hewlett Library, a world-class theological library (e-resources available), as well as the 26 libraries on the UC Berkeley Campus
Uncommonly diverse faculty of distinguished scholars
Courses taught on-site, online, and through remote formats
Rolling admissions allows you to start anytime
One of the Most Interculturally Diverse Seminaries in the Country
Since our founding 150 years ago, the core values of soul freedom, service leadership, social justice, public witness, religious liberty, and the centrality of the Word (written and spoken) still guide and sustain BST to this day. These Jesus-centered values, rooted in our inclusive inter-cultural heritage, have made BST an attractive school for students of many faith and denominational affiliations.
Here you will truly enter a spiritual "world-house" of teaching and learning, with a world-class faculty and students from every habitable continent on earth.